Prof. Knut A. Jacobsen
18 November 2020, 2.00-3.00
Abstract: In this presentation I make some observations about the presence of Śākta traditions in contemporary Europe. The majority of Hindu traditions in Europe are Śaiva and Vaiṣṇava, but Śāktas and Śākta traditions are not absent. In the presentation I suggest some ways to identify them and the analysis focuses on the role of Śākta temples, the use of the text Devīmāhātmya, the presence of other forms of Hindu goddess worship, and finally female Hindu gurus in Europe being identified with the great goddess. The lecture argues that there is much creativity and freedom of expression involved in the Śākta worship in Europe. The foundation of Śākta temples are often based on the presence and revelations of the goddess at particular places in Europe with the goddess expressing the wish for being present in temples at these places. The goddess has also a living presence in Europe in the female gurus who are believed by the devotees to be the goddess or her avatāra. The recitation of the text Devīmāhātmya makes the goddess present, and she is celebrated all over Europe in festivals associated with the narratives of this text.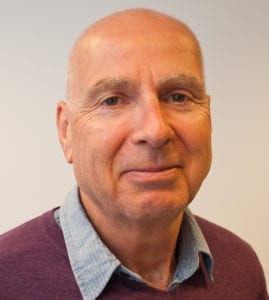 Prof. Knut Axel Jakobsen: 
is professor in the study of religions at the University of Bergen, Norway. Jacobsen's main research fields are Hindu Studies, classical and contemporary Sāṃkhya and Yoga, South Asian pilgrimage traditions and ideas and rituals of space and time, and diasporas and the globalization of South Asia religions. He is the author of Prakṛti in Sāṃkhya-Yoga: Material Principle: Religious Experience, Ethical Implications (Peter Lang, 1999), Kapila: Founder of Sāṃkhya and Avatāra of Viṣṇu (Munshiram Manoharlal, 2008), Pilgrimage in the Hindu Tradition: Salvific Space (Routledge, 2013) and Yoga in Modern Hinduism: Hariharānanda Āraṇya and Sāṃkhyayoga (Routledge, 2018). Other recent publications include the edited volumes Routledge Handbook of Contemporary India (Routledge, 2016). Jacobsen is the founding Editor-in-Chief of the six volumes Brill's Encyclopedia of Hinduism (Brill, 2009-2015) and the Brill's Encyclopedia of Hinduism Online, and editor of the two volumes Handbook of Hinduism in Europe (Brill, 2020).