It feels unbelievable that the OCHS is in its 25th year, and from such humble beginnings so much has grown. In this letter, we would like to share some of the highlights of the past 12 months. You can also download our full Annual Report here.
Our New Property: 71–75 Woodstock Road, Oxford
Our most exciting news is that after years of searching in a difficult property market, we have found and completed the purchase of a property in central Oxford. This property has more potential than any we have seen before and we are going to develop it in the coming years to create the world's first purpose-built campus for Hindu Studies. 
…read more.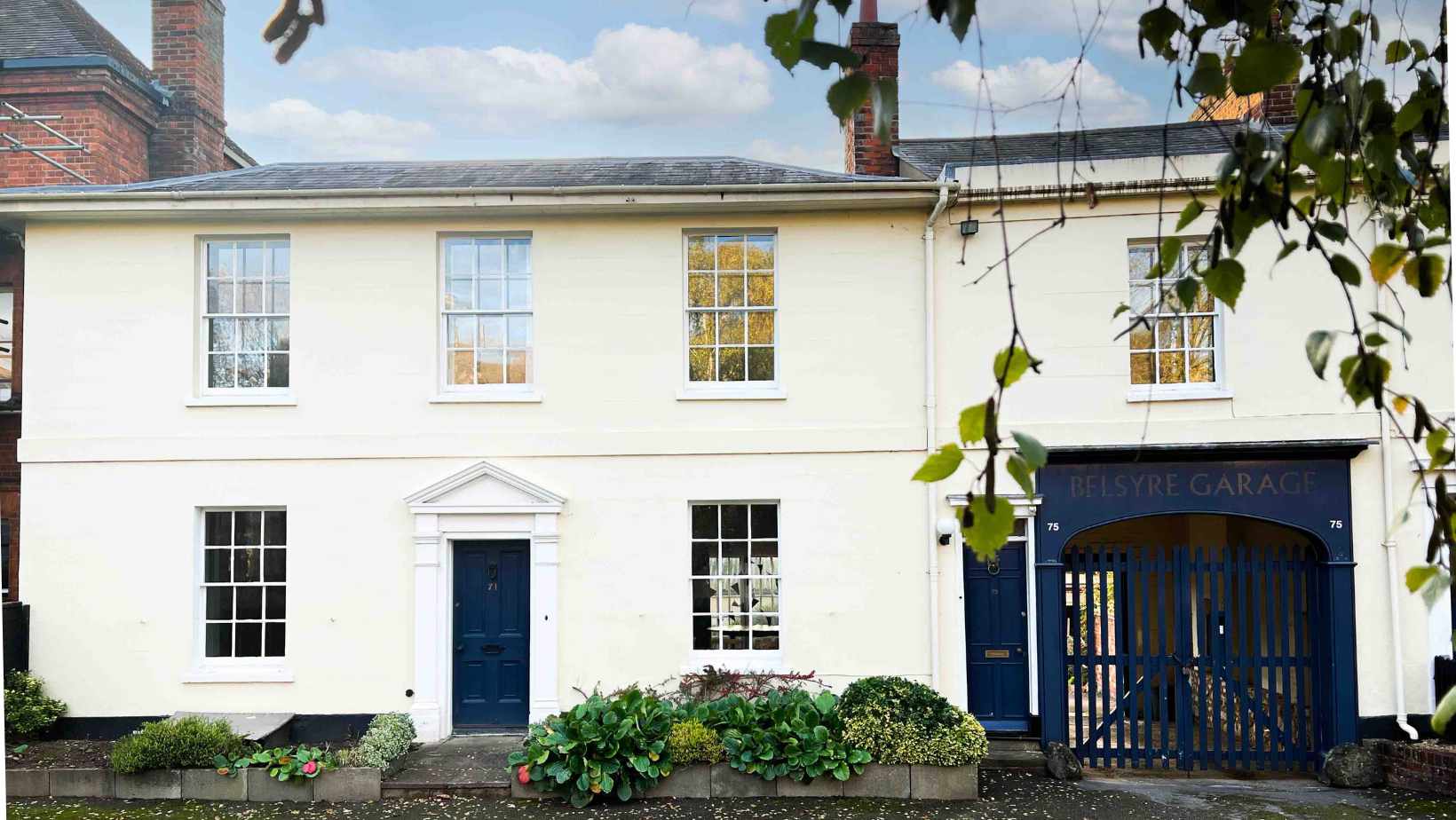 Developing Indian Philosophy, Digitising Manuscripts, Six New Research Projects
Over the past 25 years, we have grown into a mature research institution and are now, I can say with confidence, leading the field of Hindu Studies. We have seen impressive and constant growth in research, publications, and teaching. Adding six new research projects to our portfolio this year we are now the home of 32 projects. We also hosted four international conferences and our Fellows published 62 books and articles adding significantly to the field of Hindu Studies.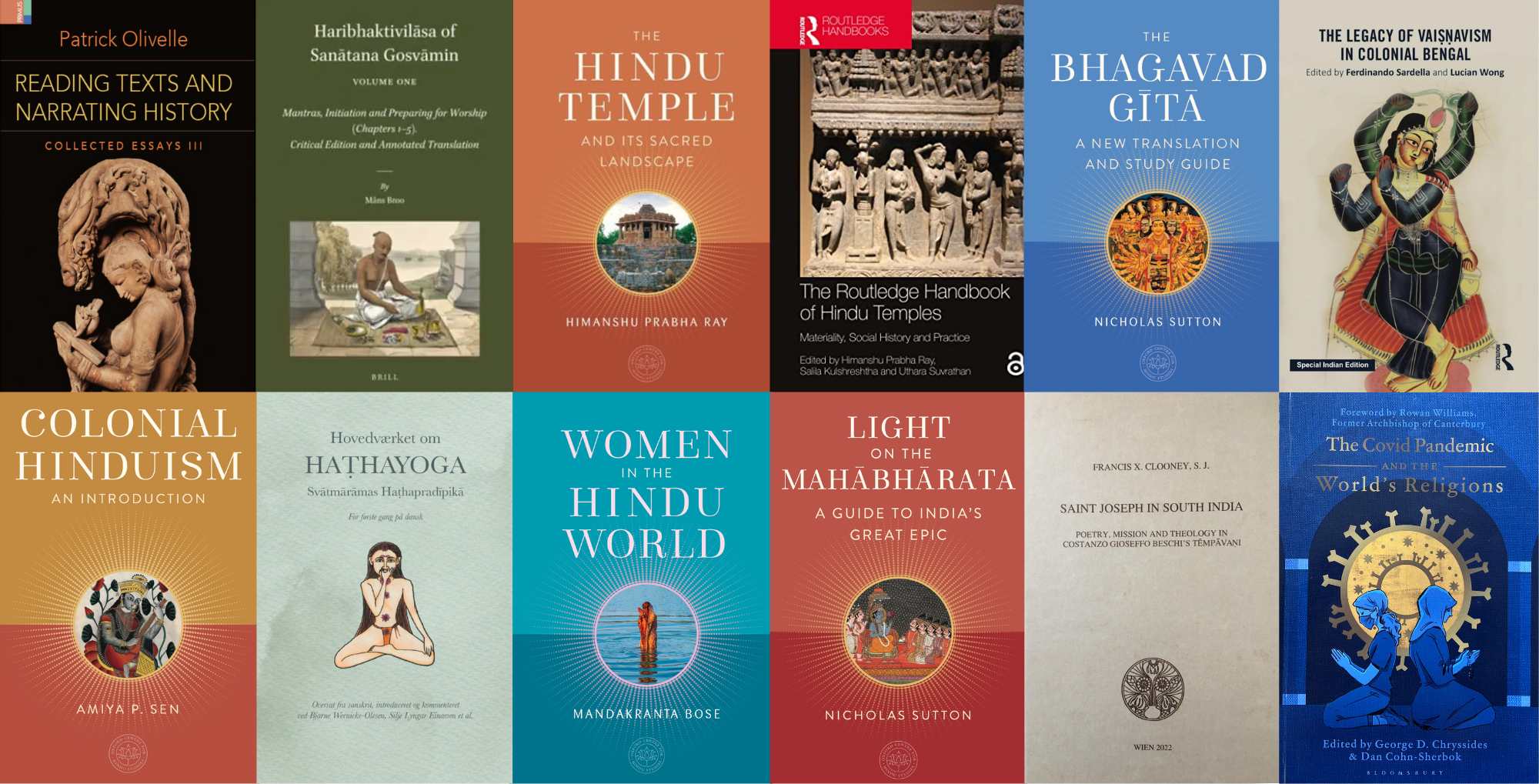 Our Summer Course in Kathmandu
The OCHS Summer University combines lectures and workshops with excursions and fieldwork in rituals, religious spaces, and traditional practices. It was a wonderful experience for students coming from all over the world.
… read more or go to the course website here.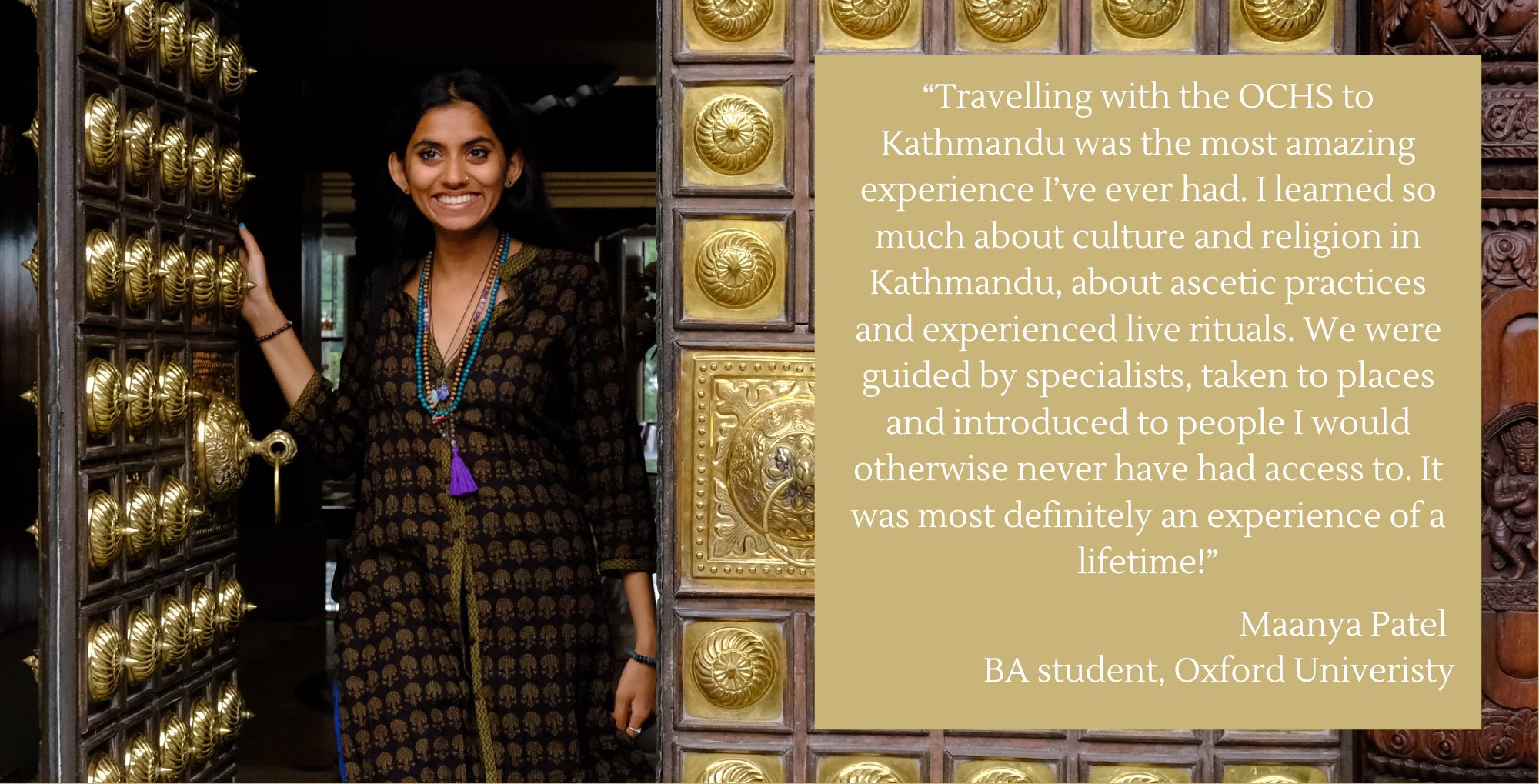 Here Utsa Bose, a D.Phil Candidate from Bengal, shares his experience of Oxford in his Essay; "Moving On, Moving With"
The Oxford Centre for Hindu Studies is built like a secret. Nestled between the Odeon and a Five Guys on Magdalen Street, it is a small glass door with a bright red lotus, almost like a space living in twilight, a whisper of light that is easy to miss.
… read the full essay here.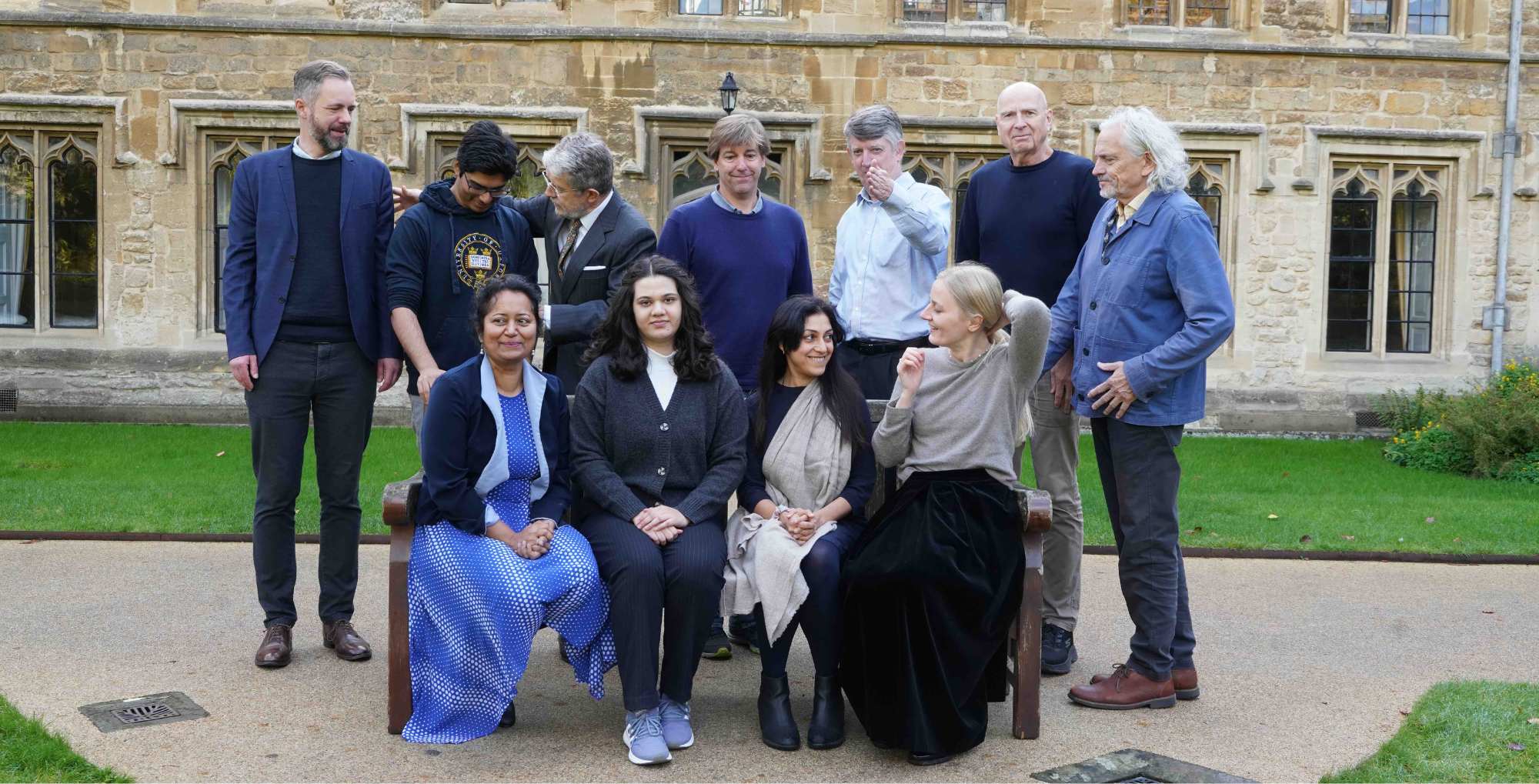 Prof. Christ Dorsett has completely reformulated our Artist in Residence programme (AIR)
We now offer an annual affiliation that can be used by artists to envisage and debate future ideas and projects. Our first appointment this year was the painter and performance artist, Rosanna Dean. 
… read more about the programme, listen to a TED Talk by AIR Director Prof. Chris Dorsett, or listen to the podcast "The World in Sounds" with Rosanna Dean.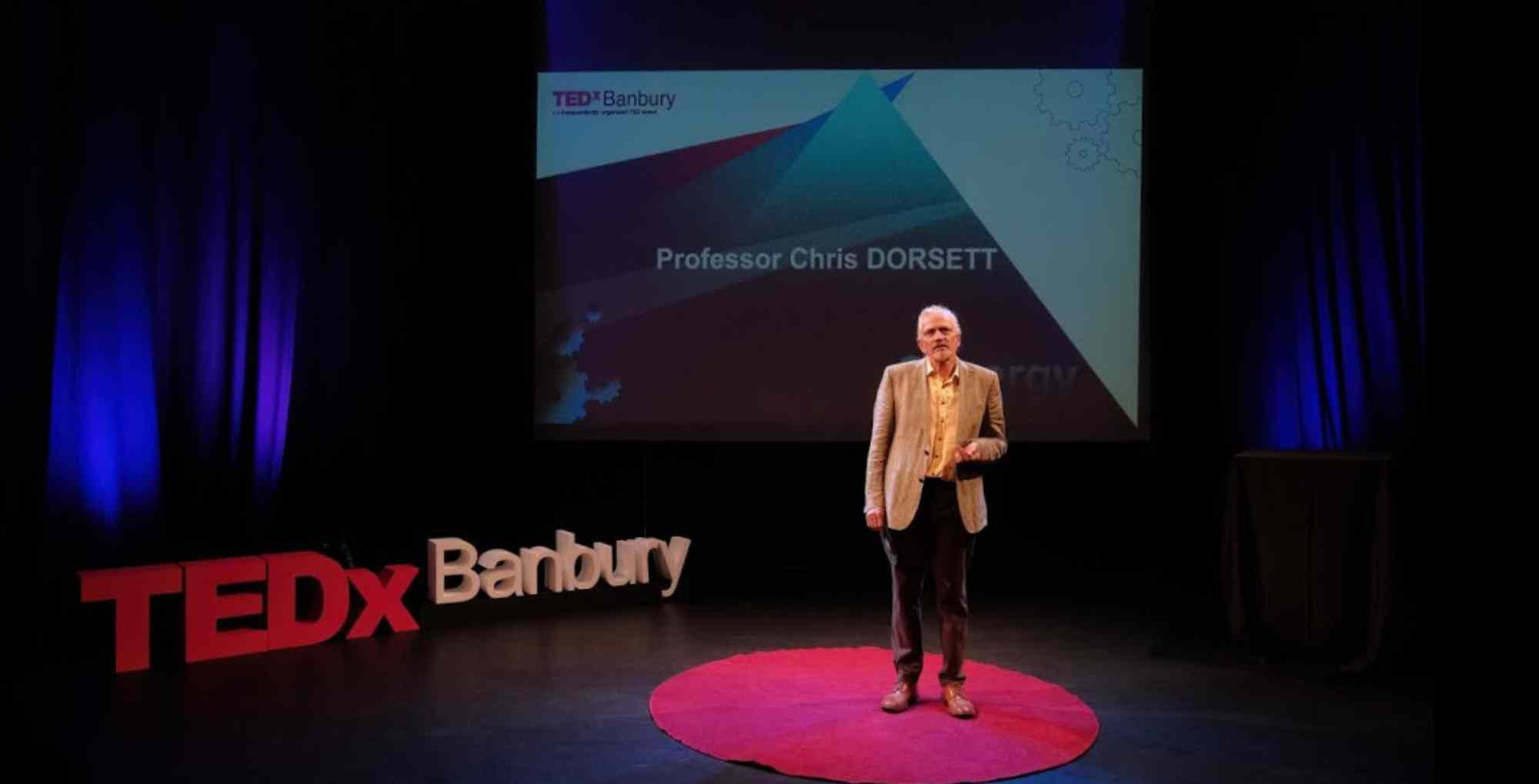 We said a sad farewell to our supporter, benefactor and friend, Mrs Elizabeth Krishna
With sadness, in 2022 we said farewell to Elizabeth Krishna.  A Fellow of Lady Margaret Hall, former Indian Institute Librarian, Lecturer at Delhi University, and long-term supporter of the OCHS.  We were very fortunate to be remembered by her (and her late husband Gopal Krishna) in their generous Legacy Gift to the Centre. 
… read more.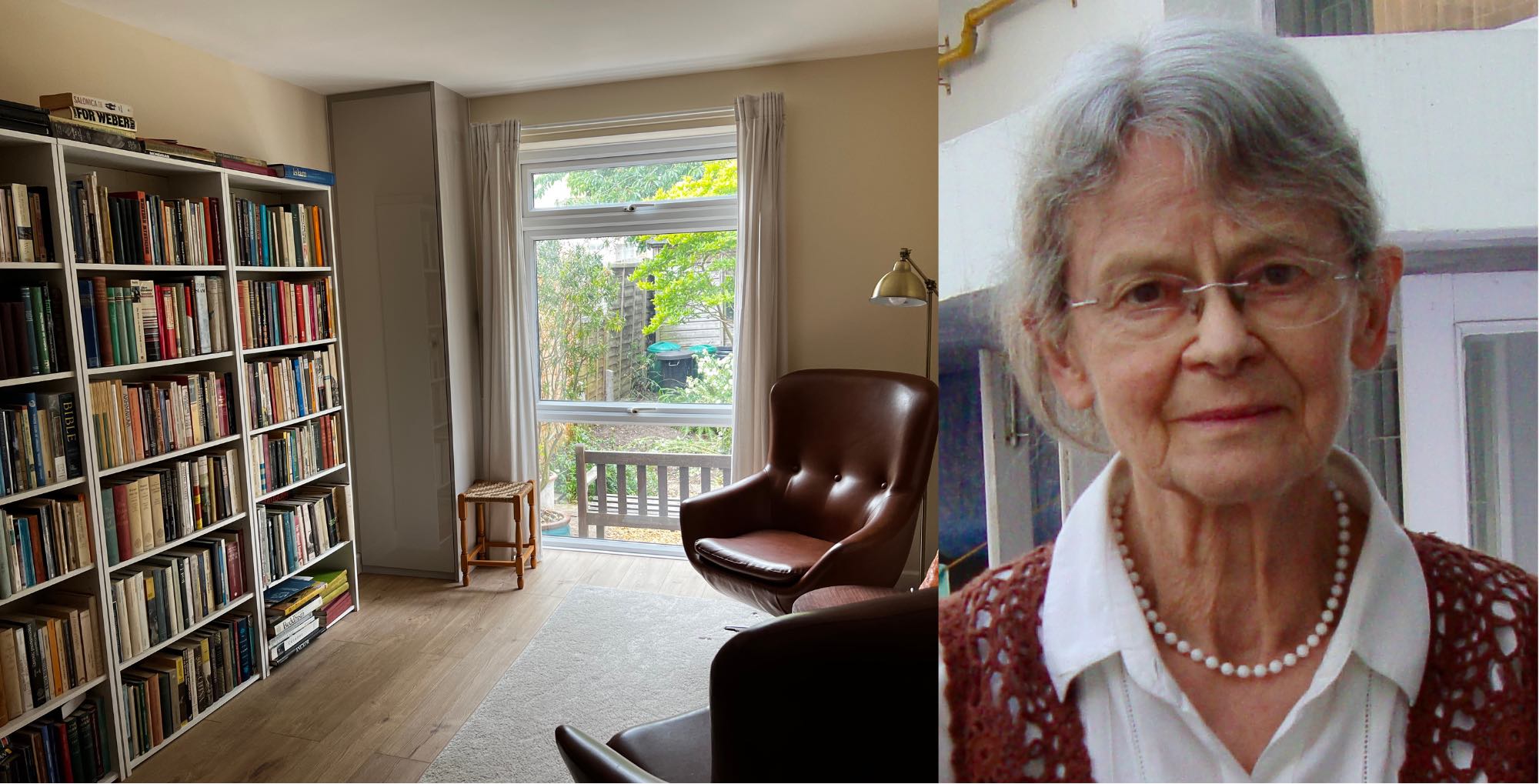 Here's to the next 25 years.
Are you interested in supporting our work with a donation? You can do that through our website here. Thank you.